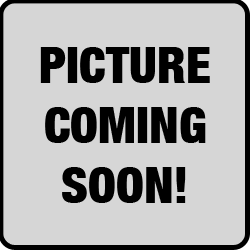 TrimSync - Diagnostics Kit Add On 
TrimSync - Diagnostics Kit Add On
MDC Diagnostic Kit for DriveSync and TrimSync systems consists of a USB cable and software to access onboard diagnostics, calibration process and fault codes. Step-by-step instructions and a built-in help command reduce the time and effort in diagnosing trim-related issues. Using a Windows 7 or later laptop you can run diagnostic tests to determine if there is an issue with the senders, wiring, or trim pump, before they become a problem on the water.
While running the boat, DriveSync and TrimSync log multiple types of errors and retain them even if the power is turned off. The Diagnostic kit allows you to access the error logs to assist in troubleshooting trim issues. For example, air in the hydraulic lines, a trim cylinder that is failing, or trim sender issue will be logged as an error letting you know which engine had the issue, and how many times it has occurred.
The Diagnostic Kit also provides a remote support capability (requires Wi-Fi) to assist with setup or troubleshooting.
Note: Must Be Purchased With A TrimSync Product Or Kit
MSRP: $200.00
You Save: 25% off MSRP!