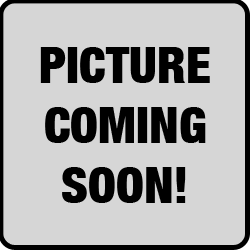 Power Trim Reservoir Kit 883166A2 - Top Mount - For MerCruiser Stern Drives 
RESERVOIR KIT Mercruiser 883166A2
Supercedes: 883166A1
Don't know if this part is right for your application? Use our handy Mercury Replacement Parts Finder Tool to check. Make sure you know your Model, Year and Serial Number.
For any fitment or application questions on this part please call Mercury Product Support at 920-929-5040.
MSRP: $99.00
You Save: 4% off MSRP!
NOTE: This Item is a Non-Stocked, Special Order, OEM Mercury Part.

ALL OEM Mercury parts may take up to 7-10 days to ship. All OEM Mercury parts are NON-RETURNABLE! Orders placed on all OEM Mercury parts are NON-REFUNDABLE! Please contact us with the part number and we can assist you with more accurate delivery time estimate.

I Understand the shipping and return terms above and would like to add to my cart. (Please Check Box)
Additonal Info On This Product:
Stern drive power trim reservoir kit 883166A2 is for top mount installations on MerCruiser stern drives. See your owner's manual or service manual for specific applications and replacement instructions. The Quicksilver brand is the leader in delivering uncompromising engine oils, parts and accessories to the marine industry for over 65 years. Quicksilver is the premier supplier of Mercury Marine original Equipment replacement engine parts, oils, and accessories, but also works to serve all original Equipment brands in the marine and powersports industries. It has earned a loyal following by providing the highest quality products that are tested through some of the most rigorous environments and testing procedures. No aftermarket company comes close to the level of research and design as Quicksilver; buying Quicksilver is buying performance, protection and peace of mind.
Replacement, plastic reservoir tank kit for MerCruiser stern drives.
Easy to replace with common shop tools. Kit contains tank, cover plates and attaching hardware.
See your owner's manual or service manual for specific applications and replacement instructions.
Produced by Mercury Marine to our stringent original equipment manufacturer specifications to maximize the performance of your Mercury and Mariner outboard or MerCruiser stern drive
Reviews On This Product: