2-Piece Valve Cover Kit for Big Block Chevrolet
2-Piece Valve Cover Kit for Big Block Chevrolet (Pair)
These valve covers are not only the most beautiful addition to any Big Block Chevrolet marine engine they also solve one of the most difficult and annoying tasks for power boaters, inspection and adjustment of your engines valve train! Sold in Pairs for one engine.
The PATENTED two piece design allows access for inspection and maintenance without removal of the exhaust system. Once the receiver rail is installed you will never have to worry about cleaning, replacing, or scraping valve cover gaskets again. The patented valve cover receiver rail stands 3/4" tall and prevents oil from running down the side of your engine while the cover is removed. A positive o-ring seal assures a leak free seal between the covers and receiver rail, but best of all the cover is removed via two integrated thumb screws. That's right no tools required here. The cover can be removed and replace in just minutes. Allowing more time for what you want to do most — powerboating.
NOTE 1: You should tighten the valve cover rail to head at 130/120 in lbs. and the wing nuts to 25/20 ft lbs.
NOTE 2: Purple, Red, Yellow, Silver and Black Colors will have two week lead time.
Option:
Part Number:
Price:
Order:
Satin
755-8430


MSRP: $600.00

You Save: 7% off MSRP!

Black
755-8431


MSRP: $650.00

You Save: 3% off MSRP!

Blue
755-8432


MSRP: $650.00

You Save: 3% off MSRP!

Purple
755-8433


MSRP: $650.00

You Save: 3% off MSRP!

Red
755-8434


MSRP: $650.00

You Save: 3% off MSRP!

Silver
755-8435


MSRP: $650.00

You Save: 3% off MSRP!

Yellow
755-8437


MSRP: $650.00

You Save: 3% off MSRP!

Polished
755-8438


MSRP: $950.00

You Save: 26% off MSRP!
3D Model Viewer:
Click Here to View 3D Model
Note: 3D Models are large files and make take a while to load especially on slow connections. 3D Model display requires a modern smartphone or desktop computer. Older devices may have poor performance.
Additonal Info On This Product:
TECH NOTE:
The 2pc valve cover rail follows the inner contour leading ledge of a modern performance and OEM cylinder head. In some extreme applications with AFTERMARKET cylinder heads and modified or tilted valve angles that when combined with and or larger valve springs can represent an interference that would need to be clearanced and modified by the installer/customer. This is at the installers risk and discretion.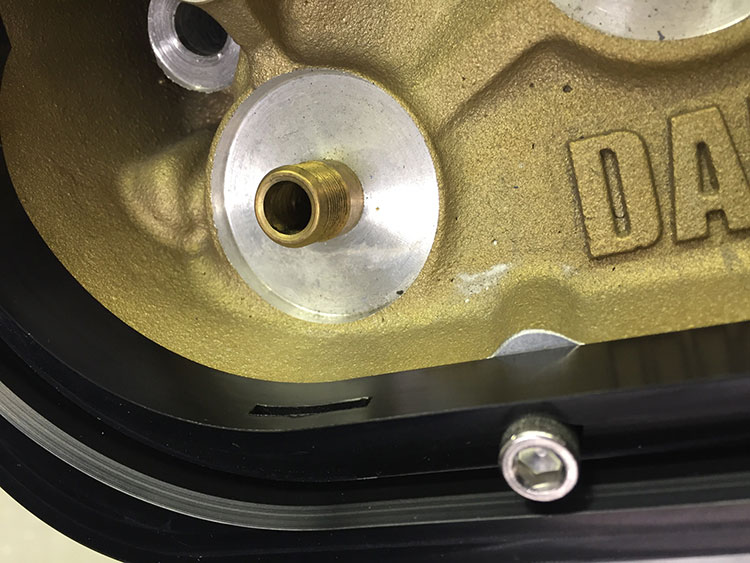 Reviews On This Product: