HMMA2 Series 18 Inch Stroke Electric Hatch Actuator 
The New HMMA2 series linear hatch actuator / hatch lift / hatch ram was specifically designed for applications which face harsh working environments and require ruggedness and durability. Its IP66D protection and USCG approval ensures it will withstand high temperature,high pressure water jets and the ingress of dust and other solid contaminants. This has also passed the 500 hour salt spray test . We are stocking three replacement lengths 12,18 and 24" for more information view our installation instructions .
These are a direct replacement for the Dana-Warner, Thomson, Livorsi brand 
Spindle type "Acme Screw"
Voltage 12v DC
Functions for Limit switches at full retracted/extended positions to cut current to prevent damage
Overload clutch Standard on all models
IP rating - IP66D
USCG approved
Tinned Leads
Safe working dynamic load limit of 338 lbs.*
Static Limit of 439 lbs.*
Billet black anodized extrusion shaft housing
*Static loading refers to the load on an actuator when it is in a fixed or stationary condition. The static load capacity of an actuator refers to how much weight the actuator can safely hold without back driving or causing damage. Dynamic load is the load the actuator sees when it is powered and extending or retracting. The dynamic load capacity of an actuator refers to how much the actuator can push or pull. Placing an actuator closer to the hatch hinge point will require the actuator to work harder than installing it further out.
MSRP: $460.00
You Save: 26% off MSRP!
3D Model Viewer:
Click Here to View 3D Model
Note: 3D Models are large files and make take a while to load especially on slow connections. 3D Model display requires a modern smartphone or desktop computer. Older devices may have poor performance.
Specifications On This Product: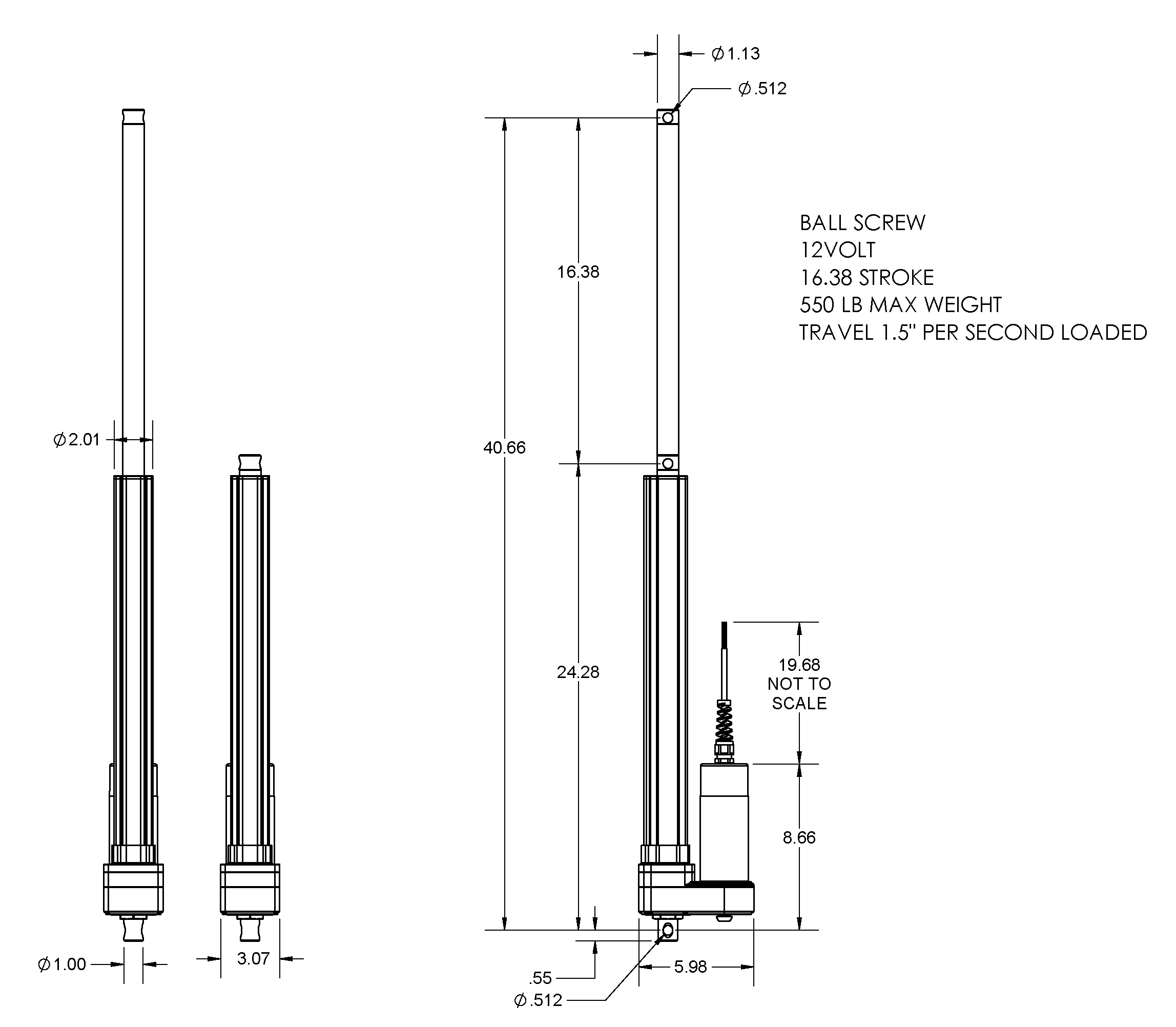 Installation Instructions
Reviews On This Product: