Custom Built Angle Cut Exhaust Tips
Custom Built Angle Cut Exhaust Tips
If you are looking for something a little different and need a custom tip, then we have your answer! These popular angled end tips share the same great construction and gleaming finish as our standard tip but are custom made to various length styles and can accommodate reducers and angled flanges. These tips include flaps and will accept our popular slip-in silencers. Sold Each.
NOTICE: TWO OF THE CUSTOM CONFIGURATIONS ON HERE ARE NORMAL PRODUCTION ITEMS AVAILABLE AT LOWER COST AND SHOULD NOT BE ORDERED FROM THIS PAGE:
4" Standard Vertical Flange, No Reducer, Normal Length Exhaust Tip (1402)
4" Standard Vertical Flange, No Reducer, Extra Long Length Exhaust Tip (1432)
IF YOU DO NOT SEE THE OPTIONS YOU NEED IN THE DROP DOWN MENUS BELOW CONTACT US AND PROVIDE A SKETCH OF WHAT YOU ARE LOOKING FOR AND WE WILL PROVIDE A QUOTE!
CUSTOM TIPS TAKE 7-10 BUSINESS DAYS TO BUILD AND ARE QUOTE ONLY.
Specifications On This Product: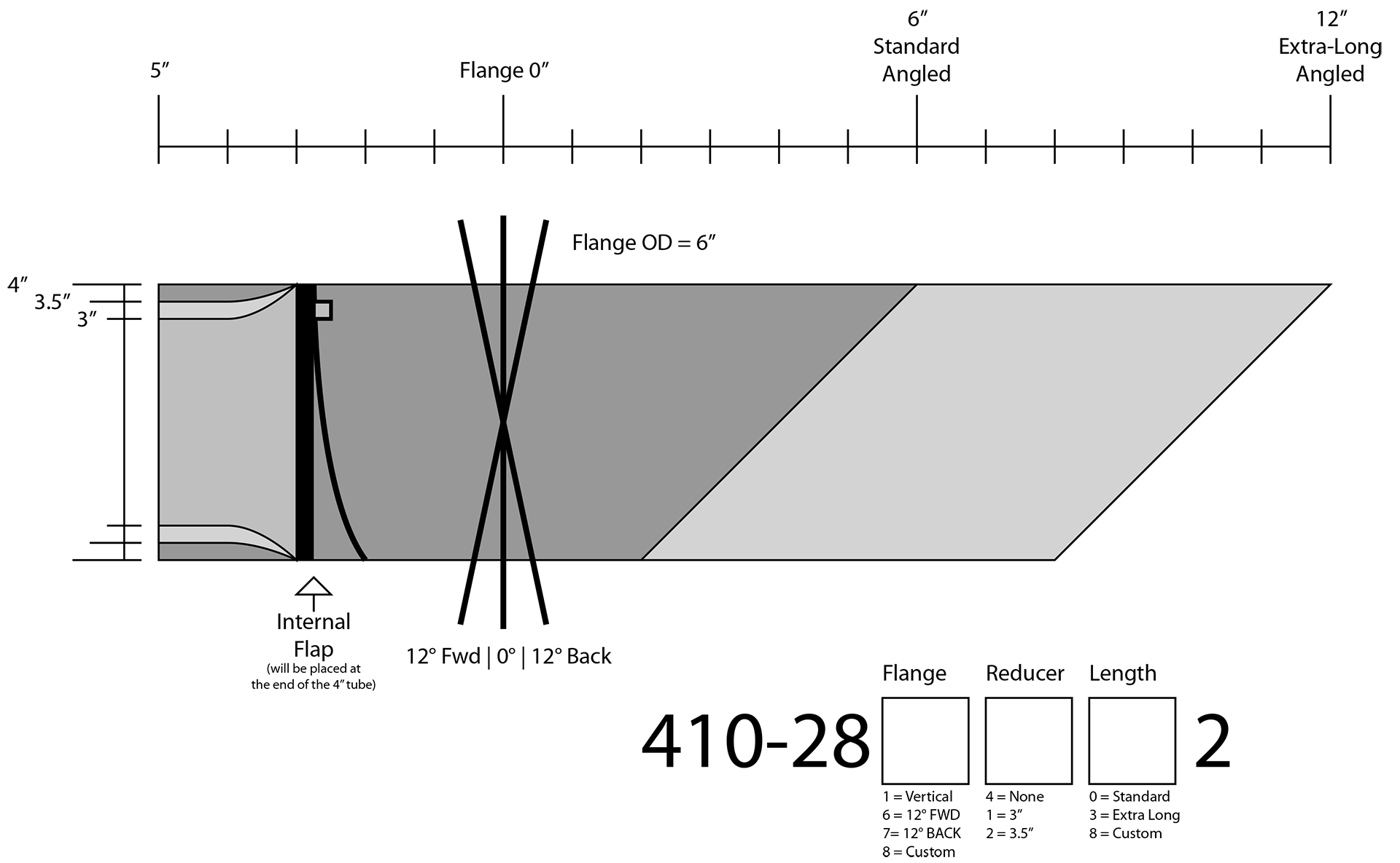 Installation Instructions
Reviews On This Product: